189 – Colors, Fonts and Graphics. How to Create Your Visual Brand with Sal Frances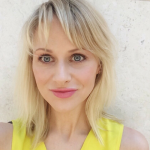 Sal Frances is a branding and social media content specialist.
Wait, let me back that up. Sal is my branding and social media content specialist. I've told her before that I want to keep her all to myself, but that's not nice.
Nor does that serve you at all. Plus, you have asked for direction in this area so I'm bringing you the best.
Sal doesn't call herself a graphic designer though, because branding is so much more!
She escaped the corporate world in 2017 with the intention to sell digital products (ebooks and courses.)
Sal never thought she'd be designing brands and social media graphics for clients. This came about completely unintentionally simply by sharing her work within her coaching group. To her surprise, everyone said, "I want that. Can you do this for me?"
Sal found her place in the social media space organically by learning what she's best at AND what people need.
Today, Sal has a content "batching" service and does custom brand work for clients, which is what she's doing for me.
In fact, she's the genius behind the branding of my signature program, Makers MBA as well as most of what you see online with Gift Biz Unwrapped.
Business Building Insights
Branding is more than a logo. It encompasses the words you use, the colors, the fonts, the imagery and the photography.
It's not about what people see. It's what they think, feel and remember about your brand.
Cohesive branding is important throughout your business. Avoid the feeling of disconnect.
Rather than asking, "What do I want my audience to see?" You want to ask,
"How do I want my audience to feel?"
"What do I want my audience to think?"
"What do I want my audience to remember?"
Identify 5 words that describe your brand's personality.
List all the brand touch points where your brand is visible.
Resources Mentioned
Colorzilla – Advanced Eyedropper, Color Picker, Gradient Generator and more.
Canva – Use Canva's drag-and-drop feature and layouts to design, share and print business cards, logos, presentations and social media posts.
Contact Links
Gift Biz Resources
If you found value in this podcast, make sure to subscribe and leave a review in Apple Podcasts or Google Podcasts. That helps us spread the word to more makers just like you.
Thanks! Sue