232 – Navigating Through a Difficult Conversation with Anna Osborn of Life Unscripted Counseling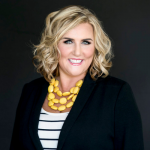 Anna Osborn is the owner of Life Unscripted Counseling and host of the Her Life Unscripted podcast where she focuses on reconnecting couples and inspiring individuals.
She helps couples and individuals to improve communication, deepen intimacy and change negative patterns of disconnection in their love relationships.
Anna also works with entrepreneurial women to inspire and motivate them to step fully into their voice and live their lives out loud.
She believes that your primary relationship can your greatest tool or greatest barrier to success.
Business Building Insights
Don't let your fear make decisions for you. Look at fear in the eye and continue walking.
The more we become comfortable with the full version of ourselves, the more we crave it.
Relationships thrive with safety and stability.
When it comes to communication, the closer you get to soft emotions and stay out of the noise in terms of frustration, the more authentic a conversation you'll have.
Be clear about what you need from your partner when starting a conversation so you can ask for it and set your expectation from the beginning.
Timing is important when presenting a serious topic. Make sure to invite and gain agreement from your partner into the discussion. Or respect their need for it to be another time.
Let your partner have their own feelings and be cautious about how you're interpreting those feelings. The only reflect how they feel about the topic, not about you overall.
Our greatest need in a relationship is to be seen and heard.
Resources Mentioned
Contact Links
Gift Biz Resources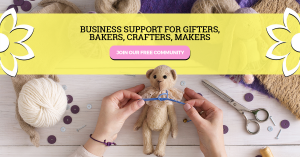 If you found value in this podcast, make sure to subscribe and leave a review in Apple Podcasts or Google Podcasts. That helps us spread the word to more makers just like you.
Thanks! Sue