162 – Wholesale Yes but Box or Boutique? with Bob Hurley of Hurley 45 Enterprises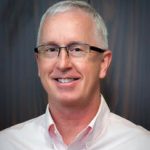 Bob's company, Hurley 45, helps businesses grow their sales by getting placement in major retail chains.
Do you have a vision of seeing your product on the shelves in one of the big brand stores … maybe even a box store?
Bob finds that many people want to jump in without a true understanding the intricacies involved.
By nature of their size, large corporations have a lot of requirements: Financial, Logistical, Testing, Vendor Contracts, Pricing, Supply Chain Management, Private Label initiatives, Replenishment, are just a few.
It's important to have that dream of selling big, but not without the adequate preparation.
Bob advises that you should have a strategic plan for growth not an impulsive plan for growth.
The Start of Hurley 45
Over the years Bob has acquired a unique skillset that is the strength behind Hurley 45.
Right out of high school, Bob worked at Sears. He stayed with them for 15 years first as a district buyer and later in the regional buying office. There he learned and perfected his knowledge of sales and sales management.
Next he worked for a sales rep agency, Randy Putnam & Associates. Bob took all that he learned from Sears on the retail side and applied it to the manufacturer side showing them how to sell their products to the retailers.
In 2010, Bob stepped out on his own to form Hurley 45. Today he helps companies around the world identify their brand and pursue their goal of getting products placed in the various large retailer chains and box stores.
Business Building Insights
We don't sell products. We sell who we are.
Retailers are looking for a minimum of 55% margin up to 75-78% margin.
Large store placement is a numbers game. You will sell large quantities of your product but your margin will be smaller. It's a mindset switch and a numbers play. "You put dollars in the bank not percentages."
Consumer Product Safety Labels should not have misleading information and you must be able to back up all claims.
What buyers want to know: your social media impact and your supply chain capabilities.
Selling your product into small to mid size chains is the place to start and can lead you to the larger chains.
Resources Mentioned
AFCI – Association for Creative Industries
Contact Links
Gift Biz Resources
Where are you in your business building journey? You may be further along than you think. Take this quiz to find out. At the end, you'll have access to a free download to help you along. P.S. This is not a quiz where your result gets published to social media. It's for your eyes only :o)
Feel the pride and satisfaction of turning your passion into a profitable business. Become a member of the Makers MBA program and access valuable videos, worksheets, and guides and connect with a community of gift biz builders just like you. It's time to get moving on your dream. Get started today!
If you found value in this podcast, make sure to subscribe and leave a review in Apple Podcasts or Google Podcasts. That helps us spread the word to more makers just like you.
Thanks! Sue