107 – Golden Rules for Craft Show Sales with Lisa Vukovits of Earth Sticks and Scents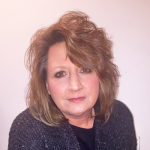 Lisa started Earth Sticks five years ago. By her own admission, it was a fluke. She wanted to help out a friend, and before she knew it, she was launching a website and her first product.
Earth Sticks are hand-blended essential oils made into a solid stick, each with a different purpose.
These essential oils are nature's way of promoting emotional, physical and spiritual healing by targeting specific body parts and systems without the use of chemical additives and toxins.
Today, Lisa's line has expanded to more than 20 products that are all hand-made from 100% natural ingredients.
The Earth Sticks and Scents Story
How it all started. [4:16]
The moment Lisa identified how to make it all come together – the Sticks! [6:27]
Product validation came from her friends results when using her Earth Sticks. [8:17]
Product development and how Lisa was directed with expansion of the line. [9:56]
Business Building Insights
The first steps in turning your hobby into a business. [12:32]
One specific outdoor market changed everything and became her home base. [13:44]
All about starting a website. [16:15]
In the beginning how to handle website photography. [18:38]
The magic of shows for attracting customers. [20:14]
An interesting discussion of booth product displays and signage. [25:51]
One big overall tip for show success. [28:15]
Success Trait
Constant Motion. That's what Lisa has and needs to manage two full time jobs! [31:23]
Productivity/Lifestyle Tool
Square – Accept credit cards from anywhere.
Recommended Reading and Listening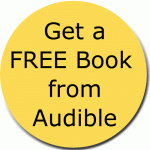 Google! How often we forget that our answers can be a couple of clicks away.
Your local library – here's how Lisa uses this resource.
Contact Links
If you found value in this podcast, make sure to subscribe and leave a review in Apple Podcasts or Google Podcasts. That helps us spread the word to more makers just like you. Thanks! Sue