074 – Cheers to Niche Products with Kara Lamerato of Kara's Vineyard Wedding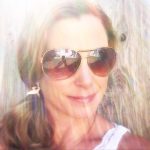 Kara started her business, Kara's Vineyard Wedding in 2011 as a hobby, selling handmade wedding decor fashioned from wine corks.
In the early days, profits from sales were used as extra fun money, to finance pedicures, champagne brunches, and eventually trips to Europe with her husband, John.
It was after the birth of their daughter in 2012, that Kara g
ot serious about her entrepreneurial dreams. She quit a lucrative 9-5 corporate career to focus on Kara's Vineyard Wed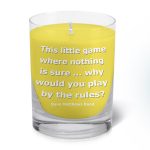 ding exclusively.
Today, the business encompasses a year-round product cycle, a twice weekly podcast, and big dreams of opening a wedding venue space in the coming years.
Kara lives with her husband John, and their son & daughter in San Diego, CA. The family enjoys daily adventures to Sea World, the beach, the zoo, and beyond.
Business Inspiration
Kara's story on leaving the corporate world  [5:16]
The first steps in turning her hobby into a biz [9:59]
Candle Flickering Moments
The seasonality of the wedding industry and Etsy drama! [22:15]
Product Specifics
Kara describes her product. [12:25]
Product expansion to light up holiday sales. [25:38]
Business Building Insights
The value of niche products. [14:27]
A tip for managing work time with young children [18:45]
Increasing competition on Etsy and what Kara did about it. [27:44]
The reasons for adding a Shopify website. [29:01]
Pinterst success! [29:54]
Success Trait
Kara owns confidence. She says if you don't have it, she agrees that you should fake it 'til you make it. She also explains why she believes this. [33:49]
Productivity/Lifestyle Tool
I LOVE this answer. Kara says her most important tool is her Mental Tool – Turn It Off! A really valuable point for all of us. [35:31]
Valuable Book
Essentialism: The Disciplined Pursuit of Less by Greg McKeown

Contact Links
If you found value in this podcast, make sure to subscribe and leave a review in Apple Podcasts or Google Podcasts. That helps us spread the word to more makers just like you. Thanks! Sue