155 – How Well Do You Know Your Own Business? with Kelly Roach of Kelly Roach Coaching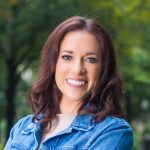 Kelly Roach is the host of the top-rated podcast Unstoppable Success Radio. She's also an international best-selling author, and the CEO of Kelly Roach Coaching.
As a former NFL Cheerleader and Fortune 500 Executive, Kelly brings a powerful combination of proven and profitable business growth strategies. This is coupled with the mindset, wellness and productivity practices required to help entrepreneurs build a profitable business around a life they absolutely love.
Kelly's passion and purpose is in helping entrepreneurs around the world achieve exponential profit, sales and income growth.
The Start of Kelly Roach Coaching
Kelly fell in love with developing people through teaching, coaching and training on sales and marketing in the corporate world. Over the years she began to realize that no matter how many times she got promoted, she was never going to be able to bring together her core values of freedom, financial abundance and flexibility.
Kelly Roach Coaching was established in 2012 when Kelly took everything that she had learned and reshaped it into programs to help entrepreneurs grow their businesses quickly. Specifically, she wanted to focus on small business owners with the goal of building their teams.
Business Building Insights
When you become successful enough to hire, you are creating a job and a paycheck for someone.
99.9% of the work that needs to get done in your business, should not be done by you. You are not that expert. Hire someone in to take over!
Focus your time and energy on learning the craft of sales and marketing so that your business can run like a well-oiled machine and continue to grow.
The CEO needs to be the thinker and the visionary.
A business is never too small to be doing tracking and analysis.
Look outside of your industry and pay attention to trends. What could you need to be doing with your product or service that is working really well in another industry?
Treat your business like a business from day one. Focus on systems and start building a team.
Problem solving is one of the most important skill sets of a business owner.
To grow and be a leader in your space, you have to always be testing and trying new things.
Know when it's time to make a strategic change in your business.
Social Media Insights
People want engagement. They are much more interested in seeing you, feeling you, and interacting with you on a one on one basis.
Post less, engage more.
Livestream: It's simple, easy, free and effective.
Productivity Idea
Get an index card and write down the top ten things that need to happen in your business every single week in order to grow. Keep it front and center and check off goals as they are achieved.
Contact Links
Gift Biz Resources
If you found value in this podcast, make sure to subscribe and leave a review in Apple Podcasts or Google Podcasts. That helps us spread the word to more makers just like you.
Thanks! Sue