169 – Could an Artisan Co-op Be for You? with Nancy Gissendaner of Queen Bee Artisan Market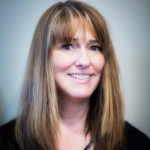 The Queen Bee Artisan Market an indoor market open year-round in the beautiful tourist town of Lake Geneva, WI.
Nancy has tripled in size in only three years! Going from 22 to now 75 artisans, the Queen Bee Artisan Market displays products from all over the USA with many artisans local to the area.
The one requirement is everything must be handmade or upcycled. Here you can find everything from jewelry to pottery to home decor.
Nancy is most proud of how supportive everyone is of each other. Many of the local artisans (the bees) also work at the store. The environment is cheerful and lively.
Sounds like the place to be!
Business Building Insights
If you encounter an opportunity, take the leap!
To form a co-op, start a company and begin networking with other artisans.
It's all about the experience when a customer walks into your store.
Everybody is creative in some way. You just need to figure out what that way is for you.
Have activities that draw people into your shop. Something that engages the customer. Examples are live artisan demonstrations or a special offering. Nancy talks about a good one in the podcast.
As you get started, do some research to see what's already out there. Go to different craft shows and art festivals to figure out how your product can be unique.
Your margin is important. Make sure you're not giving your product away. This is where many artisans get stuck and why they don't make money.
Resources Mentioned
 Square – inventory management
Contact Links
Gift Biz Resources
If you found value in this podcast, make sure to subscribe and leave a review in Apple Podcasts or Google Podcasts. That helps us spread the word to more makers just like you.
Thanks! Sue