263 – Take Control of Your Fear with Jennifer Allwood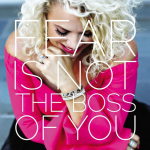 Jennifer Allwood is a passionate cheerleader of women who adds biblical truth to the modern day "dream big" mantra.
She's the author of Fear Is Not the Boss of You: How to Get Out of Your Head and Live the Life You Were Made For and host of The Jennifer Allwood Show.
Her no-nonsense approach to doing things you are scared to do and saying yes to God is helping women everywhere build the life and business of their dreams. When she's not coaching, she's "livin' the dream" with Mr. Magic (her husband, Jason) and their four wild kiddos—Noah, Easton, Ava Grace, and their new bonus kiddo, Ariana.
BUSINESS BUILDING INSIGHTS
If you figure out how you got stuck, it provides understanding on how to turn it around.
Women wait to take action until they feel confident.
In truth, confidence comes from having the courage to act.
Confidence also comes from doing things you're scared to do.
You can do hard things and it won't break you.
You can move past overwhelm into clarity and joy.
Staying with stuck people keeps you stuck too.
Live for something bigger than yourself.
RESOURCES MENTIONED
Fear is Not the Boss of You by Jennifer Allwood
CONTACT LINKS
Join Our FREE Gift Biz Breeze Facebook Community
Become a Member of Gift Biz Breeze
If you found value in this podcast, make sure to subscribe so you automatically get the next episode downloaded for your convenience. Also, if you'd like to do me a huge favor, please leave a review. That helps other creators like you find the show and build their businesses too. You can do so right here: Rate This Podcast
Thank so much! Sue