170 – Going from Emotion to Productivity When Tragedy Strikes with Bobbi Baehne of Think Big Go Local
Listen to the Episode Below
Podcast: Play in new window | Download
Subscribe: Apple Podcasts | Android | RSS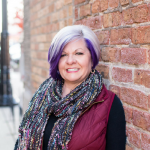 Episode 170 – Bobbi is the President of Think Big Go Local, a digital marketing agency headquartered in the Chicagoland area.
They focus exclusively on entrepreneurs and have worked with over 300 clients spanning dozens of different industries.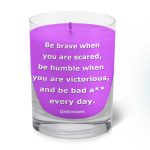 TBGL specializes in getting small business messages in front of their client's ideal customer, thereby growing their business and bottom line.
Three years ago, Bobbi lost her 25-year-old son in a motorcycle accident. She is now passionate about turning emotion into productivity and sharing a message of strength and resiliency.
Business Building Insights
Social Media isn't necessarily a selling tool. It is a relationship building tool.
With the limited reach we're getting in social media, our content has got to get better in order to get noticed.
Building relationships requires us to be our authentic self. Start thinking in terms of creating groups, attracting the right people and engaging as your authentic self.
Take something terrible that happened in life and turn it into an opportunity to grow something else.
Put your energy into something that can help other people and make a difference in the community.
Stay ahead of the curve by having done things in advance.
Cross-train so if something happens to you or one of your employees, someone else can pick up where you left off.
To anyone going through tragedy: Be kind to yourself.
Resources Mentioned
Canva – An online app to create content, GIFS, graphic designs and more
Werble – Allows you to bring a piece of content and add movement, animation and elements.
Contact Links
Website
Facebook
Instagram
Twitter
LinkedIn
Gift Biz Resources
Where are you in your business building journey? You may be further along than you think. Take this quiz to find out. At the end, you'll have access to a free download to help you along. P.S. This is not a quiz where your result gets published to social media. It's for your eyes only :o)
Feel the pride and satisfaction of turning your passion into a profitable business. Become a member of the Makers MBA program and access valuable videos, worksheets, and guides and connect with a community of gift biz builders just like you. It's time to get moving on your dream. Get started today!
If you found value in this podcast, make sure to subscribe and leave a review in Apple Podcasts or Google Podcasts. That helps us spread the word to more makers just like you.
Thanks! Sue