088 – Cookies in a Snap with Bill Stank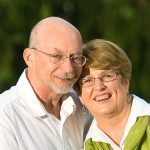 With a background in architecture and design, Bill Stank has long had an interest in product design and innovation.
He has conceptualized numerous projects and products with sketches and models. After years of imagining a truly streamlined product Cookies in a Snap became the invention that really felt right to bring to full development.
Cookies in a Snap was born out of an inspiring cookie making moment that led to a uniquely new way to shape and mold cookies.
The first Cookies in a Snap product represents the beginning of a series of creative accessories for shaping, molding, and making cookies.
Bill and his wife Mary Ann are very much amateur bakers but creative professionals excited about designing new products to make everyday moments special. Their goal is to make memories for adults and children engaged in the creative and fun activity of baking cookies.
All about Cookies in a Snap
The original idea came from a walk through the kitchen. [2:51]
Cookies in a Snap described. [12:16]
Bills first steps in developing the product. [8:21]
Finalizing the design and the first samples. [18:14]
Developing promotional materials and targeting the ideal customer. [16:42]
The 3-5 year plan of Cookies in a Snap [30:45]
Candle Flickering Moments
Identifying financial resources during the recession was a struggle. [21:30]
Business Building Insights
Opening your mind to creative ideas for a future product. [4:25] [6:15]
The costs behind creating a prototype. [10:28]
The benefits of working with an industrial designer. [19:03]
The value of a professional product introduction video even before the physical product is available. [23:09]
A discussion on patents, trademarks and non-disclosure agreements. [26:05]
Success Trait
Bill says optimism is essential. [29:43]
Productivity/Lifestyle Tool
Bill relys on making lists either with pen and paper or the notes app on his phone. He also loyally reads the following magazines.
Recommended Reading and Listening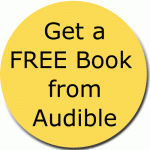 Awaken the Giant Within by Tony Robbins
The Art of the Deal by Donald Trump
Contact Links
If you found value in this podcast, make sure to subscribe and leave a review in Apple Podcasts or Google Podcasts. That helps us spread the word to more makers just like you. Thanks! Sue