298 – Set Up Your Home Office and Utilize Your Production Area for Optimal Physical Health with Dr. Joella Castillo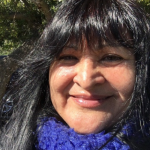 With so many of us working from home this year and as business owners, it's past time to talk about ergonomics! Today's guest shares professional tips for setting up a home office in a way that will help you stay healthy, strong, and productive.
Dr. Joella is a Sports Chiropractor and an Injury Prevention Specialist. She has over 27 years of experience treating people with acute and chronic pain due to soft tissue injuries.
She has trained and evaluated hundreds, if not thousands, of people in different industries to create work environments that fit them and keep them injury-free.
Now she brings her expertise to the online world and works with home-based businesses and entrepreneurs to turn any area of their home or apartment into a customized ergonomic workspace that allows them to be productive in comfort and create their Joy in Life!
BUSINESS BUILDING INSIGHTS
Pursue what your heart tells you.
Keep your mind plastic – be curious, find new things, think new things, be exposed to new things.
Make a point to find joy in your life and share that joy with others.
We all have that beautiful light inside that needs to come out.
Setting Up Your Home Office The Right Way
Set your workstation to be ergonomic for you. It's different from person to person.
Even if you have ergonomic equipment, if it doesn't fit you – it's not ergonomic.
Your desk should be angled 90 degrees away from the window. The window should shine from the side. If your monitor is in front of the window, the glare from the window to your monitor will affect your eyes.
The same chair does not work for people of different heights. You may need to lower or raise the chair. Your feet should be flat on the floor.
If your knees are higher than your tush when sitting in any chair, all the pressure is on your lower back. Keep your knees at 90 degrees or a little below.
Have two to three finger distance between the back of your lower leg and the chair seat.
Don't overreach for your laptop, keyboard, or mouse (or anything else). This can result in sore shoulders. Drop your arms to the sides, keep your arms in contact with your ribcage, and then bend the elbows to 90 degrees. That's where your laptop/keyboard should be. <– Tune in for a detailed discussion of proper arm positions for a variety of things!
Don't drop your head to look down at your monitor, laptop, or phone.  Keep it at your natural eye level. Use a laptop stand and separate keyboard and monitor, if needed, to do it properly.
Release tension with shoulder rolls: drop your arms to the sides, then draw your shoulders straight up towards your ears and take a breath in as you do it. As you breathe out go back, back, back, then down, down, down.
Do toe taps if you're been standing or sitting for a long time. Heel stays on the floor, toes come up towards the shin.
Take Breaks! Set phone reminders to take a short break from sitting every 30 minutes – get a glass of water or walk around briefly to keep circulation working properly and relieve pressure.
Tune in for a ton more details on how to create your healthy workspace including using your phone, how to lift and carry, pouring candles, icing for preventive self-care, stretching, and more!
Resources Mentioned
Dr. Joella's Contact Links
Website | Facebook | Instagram | Twitter | Linkedin
---
Join Our FREE Gift Biz Breeze Facebook Community
Become a Member of Gift Biz Breeze
If you found value in this podcast, make sure to subscribe so you automatically get the next episode downloaded for your convenience. Click on your preferred platform below to get started.
Also, if you'd like to do me a huge favor – please leave a review. It helps other creators like you find the show and build their businesses too. You can do so right here: Rate This Podcast
Apple Podcasts | Google Podcasts | Spotify
Thank you so much! Sue
Know someone who needs to hear this episode?
Click a button below to share it!