139 – How to Open a Retail Store with Bruce Erickson of Summer Classics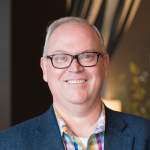 In March of 2016, Bruce opened his Summer Classics Home store in downtown Highland Park, IL.
Bruce chose Summer Classics because he has known the owner for over 20 years and has always admired Bew White's vision for the company and the industry as a whole.
Having been in the furniture business for over 35 years, Bruce has perspective from both the retail and wholesale sides. He knows a good thing when he sees it and he wanted "in" on the this retail chain.
Summer Classics Outdoor Furniture stands out with its timeless yet fashionable style. Their designers are inspired to create sophisticated products by combining traditional craftsmanship with innovative usage of diverse materials.
In a disposable culture, this makes Summer Classics furniture a purchase for generations.
Bruce's Summer Classics Story
Bruce's love of retail started early. [5:19]
Why Bruce decided to go back into retail. [9:39]
How his Summer Classics store is unique. [16:21]
The planning and party – a Grand Opening success. [20:39]
The advertising plan with placement and messaging. [26:57]
Candle Flickering Moments
Funding the purchase of a store. [23:00]
Outsourcing for delivery proved to be more trouble than expected. [24:21]
Business Building Insights
A note on failure. [4:29]
Two examples illustrating how connections can help advance your plan. [7:46]
How to research your market before opening a store. [10:46]
Setting up a retail environment that reinforces customer loyalty. [14:41]
Email strategies that work. [30:46]
IP targeting is an up and coming opportunity. [33:23]
Retail today. It's all about your niche. [34:34]
Managing guests within your store. [36:42]
Local community involvement. [38:41]
Valuable Resource
Industry meetings. [37:40]
Shops That Pop!: 7 Steps to Extraordinary Retail Success by Pamela Danziger and Jennifer Lorenzetti
A Final Word
Advice for someone considering a retail store. [40:19]
Contact Links
If you found value in this podcast, make sure to subscribe and leave a review in Apple Podcasts or Google Podcasts. That helps us spread the word to more makers just like you. Thanks! Sue