Looks Matter: 3 Ways to Use This to Your Advantage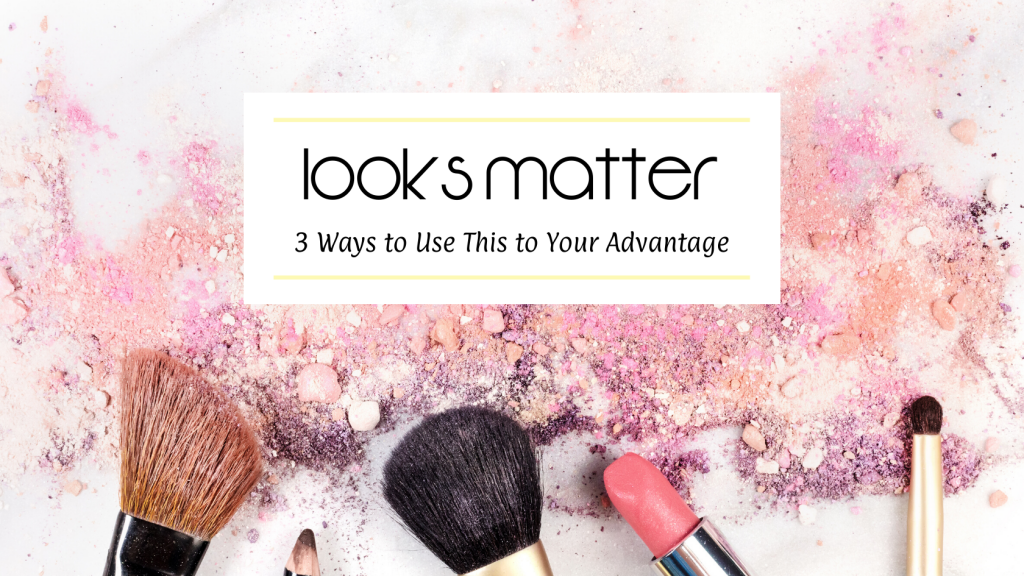 We all wish it weren't true. Initial impressions create judgements that will affect how people interact with us. How we look matters. It's as simple and unfair as that.
Let's acknowledge this natural tendency and then use it to work in our favor.
Looks are subjective. Someone may be "off the charts" stunning to one person and only average looking to another. You've seen the magazine articles such as, "The 50 Most Beautiful People" and television shows along the same line.
So honestly, has every single person on earth been seen before these selections were made? What are the rest of us supposed to do? Run and hide? Not a chance!
Our uniqueness can be a huge advantage. Nobody else can look like you except if you're an identical twin. Each of us is already beautiful. We only have to recognize that ourselves and play off this individuality.
Here are 3 Ways we can make our appearance perform for us and our businesses.
Look the part
No matter your weight, ethnicity, or age, there are ways to present your best physical self to the world.
As an example, I will not show up online, and certainly not in person, without makeup. For me it's just not comfortable. I know some do and that's okay. If you are an athlete this can be acceptable. For me and my brand, it's not. I'm not trying to be someone I'm not, but I am trying to be the best physical "me" possible.
It may be the same for you. Or there may be some other part of your physical appearance that you can affect to enhance a first impression while still being true to you.
Dress the part
When you are talking business, your attire should align with your company and your brand.
For example, if you are a legal consultant, you shouldn't show up to a networking event in workout clothes. But a yoga instructor could. If you are a bank manager, you shouldn't show up with a logo t-shirt. But a landscaper or floral designer might. Get the idea?
While we have limited ability to change how we physically look, we have complete control over our wardrobe.
How you present yourself through clothing indirectly affects what people think of how you manage your business. If you present yourself with dirty hair and buttons missing or wrinkles in your clothes … what does that say about how you would manage my insurance account? These details matter.
Act the part
Have you ever known someone that has so much charisma that when they enter a room everything seems brighter and more energized? This is the magic of confidence and attitude.
I'm not talking about the egotistical, obnoxious, fast talker. I'm talking about the friendly, happy, giving person.
These are people we want to hang out and do business with. Their energy transfers over to us unconsciously as a confirmation of success and trust.
While some people are graced with this naturally, we all can enhance our abilities in this category.
I can already hear you saying, "But I'm an introvert!"
Many of the most successful and seemingly confident people, both in your local community and online, feel the same way. We all question ourselves from time to time.
The best way to get over or at least live with this is to face it head on and ignore your discomfort. Once you go to that networking meeting or push that Facebook live button several times, you'll see that it gets easier and easier.
Particularly online, you never know who will search and find you. The only control you have over their decision to like or follow you is what you present to them. So these three areas are critical to moving forward with these connections.
I encourage you to make sure you – Look the Part – Dress the Part – Act the Part – every time you show up in public for a business purpose.
In the end, staying true to who you are is key. Then making sure you present your best self will create the best possible first impression and puts you in the best position to get down to the business of business.