057 – Tricks So YOU Look Fabulous in Photos Every Time with Cyrissa Carlson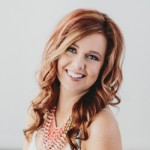 Cyrissa is a southern Ohio based photographer and business coach; known for her contagious energy and social media savviness! With a Master's in Art Education, experience on the CreativeLive stage, published work, and a large following of sparkly photographers in her online community, she is well prepared to help YOU shine online! Get ready to be encouraged, educated, and empowered to make strategic and informed decisions for your business!
Business Inspiration
Hear what led to the development of both Immerse Photography and the Sparkle Society [5:09]
Photography Lessons
Why use a professional photographer [9:08]
How to find a professional photographer [18:08]
The single best thing you can do to help your photographer get good shots [24:50]
Your part in putting together your branding shoot [23:17]
3 Tips to professional looking headshots [28:40]
Business Building Insight
A scandalous admission! [17:12]
Facebook and Instagram tip [10:26]
Photos used for social media [12:58]
"Do the Turtle" – You need to know this! [30:08]
Success Trait
You'll be able to tell immediately in the interview, Cyrissa is a people person. Her natural trait is to ensure that people know they are encouraged, welcomed, and loved.
Productivity/Lifestyle Tool
Hootsuite – keep track and manage your many social network channels. It can enable you to monitor what people are saying about your brand and help you respond instantly.
Valuable Book
You Matter More Than You Think: What a Woman Needs to Know About the Difference She Makes by Leslie Parrott
Contact Links
If you found value in this podcast, make sure to subscribe and leave a review in Apple Podcasts or Google Podcasts. That helps us spread the word to more makers just like you. Thanks! Sue