122 – Fear Held Her Back … Until It Didn't with Hallie Sherman of Speech Time Fun
Listen to the Episode Below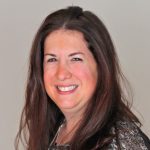 Episode 122 – Hallie is a licensed speech-language pathologist working full time in the public schools. In her "spare" time, she blogs and creates digital resources to assist busy speech-language pathologists to make their jobs a bit easier.
She started this entrepreneurial journey 5 years ago. At that time, she didn't have a permanent job and used her blog as a therapeutic outlet.
Back then she kept her blog anonymous to prevent having issues while finding a tenure track position.
In truth, Hallie didn't think anyone would read it! But as time went on, she built a following and loyal customer base just by providing content her audience loved.
After over 3 years of blogging, she finally revealed her identity and her audience no longer has to admire her incognito!
Hallie's Story
The purpose behind Speech Time Fun. [4:08]
How Hallie's journey began. [4:53]
Why Hallie wanted to remain anonymous. [7:32]
She still had fear even after her first sale. [9:03]
Getting caught up in the story and feeling like she was lying. [11:16]
The big turning point to overcoming her fear. [12:02]
The grand reveal process. [13:23]
Recognizing her gift and being rewarded for it. [18:55]
Hallie's coming out article 
Business Building Insights
Be sensitive to your audience. [3:24], [25:30]
Details on her blog topics. [6:23]
Doing a Grand Opening as a homebased business. [16:13]
Overcoming fear from an internal place. [17:56]
Looking back on her journey – 20/20 hindsight. [20:03]
What she recommends as an approach for others. [20:52]
Starting LIVE broadcasts. [22:38]

Productivity/Lifestyle Tool
Teachers Pay Teachers [8:31]
Dropbox – Online document storage and sharing
Canva – Create designs for Web or print: blog graphics, Facebook covers, and more.
Talewind – Scheduling, monitoring and more for Pinterest
Recommended Reading and Listening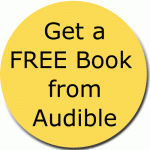 PODCASTS:
Social Media Examiner Podcast
Online Marketing Made Easy
Ask Pat
Contact Links
Website
Facebook
Instagram
Twitter
Pinterest
If you found value in this podcast, make sure to subscribe and leave a review in Apple Podcasts or Google Podcasts. That helps us spread the word to more makers just like you. Thanks! Sue