123 – Power Up Your People with Matt Holmes of Home & Company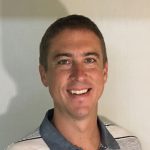 Matt and his wife, Jennifer started their retail journey 12 years ago in downtown Holland, Michigan with a gift and decor store called HOME & COMPANY.
It took a couple of years to get to that "ah-ha" moment when they realized they were focused on all the wrong things.
Matt had just opened a second concept store named Tip Toes, when the recession hit. They knew they needed to do something to adapt.
Thankfully, by putting in place some common sense practices, recognizing the importance of their people, and trusting their customers, they not only survived the recession but are thriving today!
The Home & Company Story
How the first store was formed. [4:55]
The initial concept of Home & Company [6:19]
The opening of Tip Toes [8:01]
A creative lease agreement [10:10]
Business Building Insights
Top 3 things to consider for a brick & mortar store [8:27]
Your product mix must align with customers' desires [12:15]
#1 business attribute a business owner needs [14:41]
Add-on selling the right way [25:24]
Customer experience is the differentiator in retail [26:50]
The value of connecting with others who do what you do [27:39]
Details of one successful promotion [28:35]
Email content strategy [33:08]
Purchasing the right inventory [34:31]
Merchandising/Displays [35:42]
Working with your spouse. How to make it work. [39:01]
Live Facebook Fashion Show Jean Maries [48:12]
People Power
Revamping employee focus and skills [15:34]
Selling is a skill that needs to be practiced [16:45]
Matt's daily staff assignments [20:01]
Role playing [21:02]
Adapting to sales employee's strengths [24:30]
Recommended Reading and Listening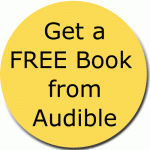 Podcasts
Contact Links
If you found value in this podcast, make sure to subscribe and leave a review in Apple Podcasts or Google Podcasts. That helps us spread the word to more makers just like you. Thanks! Sue