268 – How to Conduct Your Own Virtual Shopping Show with Vicki Adrian of Adrian's Boutique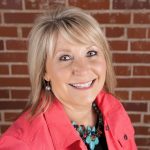 Vicki Adrian is a 38+ year veteran retailer in a tiny little farm town of only 1,200 people, in the middle of Kansas. Adrian's Boutique has gone through many transformations over the years and is continuing to evolve and adjust to the "new normal."
Vicki is committed and very involved with store owners in the gift/boutique industry and runs a select Mastermind Group of 12 stores from around the country.
She also serves as Vice President of Southwest Buying Group, a retail group representing over 300 stores.
Married to her Kansas farm boy for over 40 years, Vicki has two married adult children and four awesome grandchildren.
BUSINESS BUILDING INSIGHTS
The world and therefore your business is constantly evolving. This means you have to reinvent yourself at times to adjust.
During times of change, things can be unconventional. But there is always a way to thrive in your business.
Find new avenues to attract potential clients. Be in touch through emails and Facebook posts.
If you're in retail, take your online presence one step further. Virtual fashion shows offer a personal touch and builds a relationship with those customers who can't come into your store.
Start small and just do it.
For Adrian's Boutique, Show and Sell is a fun way to be unique.
Form your own group and collaborate with other store owners.
RESOURCES MENTIONED
CONTACT LINKS
Join Our FREE Gift Biz Breeze Facebook Community
Become a Member of Gift Biz Breeze
If you found value in this podcast, make sure to subscribe so you automatically get the next episode downloaded for your convenience. Also, if you'd like to do me a huge favor, please leave a review. That helps other creators like you find the show and build their businesses too. You can do so right here: Rate This Podcast
Thank so much! Sue