BONUS – Your Employment Rights and Obligations – The CARES Act and More with Brad deBeaubien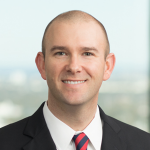 There's a lot of information circling about COVID-19. We're hearing about how to stay healthy, that we have to stay at home, all the things. In this show we'll be covering your rights and responsibilities both as an employer and an employee.
You may be getting information from your local chamber or small business administration in your community. Yet, even if you have access to this information, you haven't necessarily had the chance to ask questions. So I'm doing that for you. You'll hear the important things you need to know on the financial side of this pandemic along with easy and understandable direction of what to do to take advantage of the help being offered.
Brad deBeaubien is a management-side labor and employment lawyer with Shumaker, Loop & Kendrick. His practice focuses on representing employers in a wide variety of state and federal employment law matters, including: wage and hour litigation, discrimination and retaliation actions, restrictive covenant and trade secret claims, and other employment-related disputes. 
Brad also routinely assists clients in developing and updating employment policies, employee handbooks, employment and independent contractor agreements, restrictive covenant agreements, and severance agreements.
Drawing on his experience as a teacher prior to law school, Brad often speaks to Tampa Bay area school students about personal finance and budgeting through the American Bankruptcy Institute's Credit Abuse Resistance Education program.
Finally, Brad and his wife enjoy sharing their love of music and reading with their two young daughters.
RESOURCES MENTIONED
COVID-19 Resources for the Creative Community
Paycheck Protection Program (PPP) Details
Paycheck Protection Program (PPP) Application Form
Chamber of Commerce Emergency Loans Guide
CONTACT LINKS
Join Our FREE Gift Biz Breeze Facebook Community
Become a Member of Gift Biz Breeze
If you found value in this podcast, make sure to subscribe so you automatically get the next episode downloaded for your convenience. Also, if you'd like to do me a huge favor, please leave a review. That helps other creators like you find the show and build their businesses too.
Thank so much! Sue