042 – Loving the Artist Life with Cathy Nolan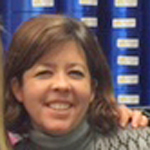 Cathy Nolan is a Caricaturist and has been illustrating and bringing joy with her art for over 20 years. Her passion for art and people are combined in her method of drawing faces and capturing the essence of her subjects whether they are adults, children or pets!
She has drawn famous celebrities such as actress Lily Tomlin, "Eat, Pray, Love" best-seller author Elizabeth Gilbert and Marianne Williamson. She has drawn for corporations such as Zyloware Eyewear, HSBC, Citibank, Ann Taylor and for the Macy's Thanksgiving Parade Pre-Party.
Cathy resides in Brooklyn, NY with her husband Fred Richer and pup Ollie.
Motivational Quote

Business Inspiration
Her epiphany happened at 10 years old [8:50]
This can actually be a money making thing [10:22]
Candle Flickering Moments
Working through a TV deal [19:19]
Copyright Infringement from a big chain [23:03]
Business Building Insight
Cathy's perspective on failure [5:29]
Developing her business [11:50] [13:45]
Success Trait
Thinking outside the box for ideas to promote herself [29:11]
Productivity/Lifestyle Tool
Hootsuite – Manage social networks, schedule messages, engage your audiences, and measure ROI right from the dashboard.
Periscope – A picture may be worth a thousand words, but live video can take you someplace and show you around.
Valuable Book
Big Magic: Creative Living Beyond Fear by Elizabeth Gilbert
Contact Links
If you found value in this podcast, make sure to subscribe and leave a review in Apple Podcasts or Google Podcasts. That helps us spread the word to more makers just like you. Thanks! Sue