274 – Why eBay and How to Get Started with Kristine Diemoz of eBay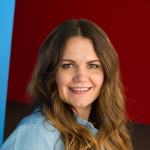 Kristine is the Senior Manager of Go-to-market strategy and operations at eBay. In her role, she's responsible for updating their sellers on key programs and changes.
Kristine has been at eBay for over 18 years working in a variety of roles, from customer service to project management to marketing.
One of the main reasons she's stayed so long is because she's passionate about the eBay mission. "We exist to enable economic opportunity for individuals, entrepreneurs, businesses and organizations of all sizes."
Kristine loves that they provide opportunity to anyone from college students, to stay at home moms, to retirees and more – who want to start a business selling almost anything online.
This is Part 1 of my 6-Part Series covering your top sales platform options. 
Catch up on this series here:
Part 1: Why eBay  

<– YOU ARE HERE
BUSINESS BUILDING INSIGHTS
You have to put in the work to make things happen.
eBay does not compete with it's sellers. Everything is focused on supporting sellers.
Some reasons why you should sell on eBay:  (1) protection to buyers and sellers, (2) scale and reach  (3) easy global shipping
To boost the visibility of your product, your product photos should have a crisp white background.
The more detail in your product descriptions, the more opportunity you have for buyers to find those items.
Consider the Final Value Fee when pricing your products to ensure you are still making money when you sell each product.
RESOURCES MENTIONED
Other services to support your eBay sales
CONTACT LINKS
Join Our FREE Gift Biz Breeze Facebook Community
Become a Member of Gift Biz Breeze
If you found value in this podcast, make sure to subscribe so you automatically get the next episode downloaded for your convenience. Also, if you'd like to do me a huge favor, please leave a review. That helps other creators like you find the show and build their businesses too. You can do so right here: Rate This Podcast
Thank so much! Sue