196 – What You Need to Know Now About Facebook Ads with Salome Schillack of Shine And Succeed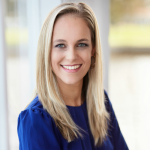 Salome Schillack is a Facebook Ads Strategist who helps coaches, online course creators, and personal brands scale, automate and grow their businesses faster with clever Facebook and Instagram ads strategies.
Through her fast-growing agency, Salome has been able to build a global team of amazing people that work flexibly and independently allowing them to balance doing work they love with caring for people they love.
Her clients say that the best thing about working with her is that she cares as much about their businesses as she does about her own. She says the best thing about working with clients is that she gets to help them implement proven marketing strategies that help them create more streamlined marketing funnels and get them to more profit sooner.
Salome was born and raised in South Africa and lives in beautiful Perth in Western Australia with her husband Emil, two daughters Milla and Elle and their dog, Odie.
Business Building Insights
We all have a unique fingerprint in this world.
Facebook has an incredible way of targeting the right people to see your message.
The clearer you are about your ideal audience, the better you'll be able to reach them with Facebook ads.
As you start a campaign, run two versions at the same time to see which performs best. If you're testing a video, run two videos and see which one does best. Or run one video but sent it to two different audiences.
The two Action Steps below are important to implement immediately whether you are planning running Facebook Ads now or in the future.
You can and will figure out Facebook Ads if you stick with it.
Two Actions Steps to Do Immediately
Create your custom audiences.
Add your Facebook Pixel to all pages where you can collect customer data.
Listen to the show to hear exactly how to do both of these.
Resources Mentioned
The Art of Paid Traffic – Rick Mulready
Perpetual Traffic Podcast – Molly Pitman, Ralph Burns and Keith Krance
Contact Links
Gift Biz Resources
If you found value in this podcast, make sure to subscribe and leave a review in Apple Podcasts or Google Podcasts. That helps us spread the word to more makers just like you.
Thanks! Sue