217 – Grow Your Audience – Grow Your Business with Jennifer Allwood of The Magic Brush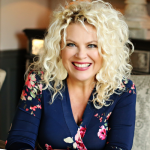 Jennifer is a wife, mother, dynamic business coach, and host of The Jennifer Allwood Show podcast.
She has an infectious enthusiasm for helping like-minded creative women build their social media followers and turn their talents and hobbies into lucrative online businesses.
Jennifer has built an incredible social media community, with an online following of half a million people. She has a gift for creating relationships and showing up for each one of them.
She coaches over 2000 women monthly on how to find their tribe and grow their business online.
Business Building Insights
Your fear does not release you from what you're supposed to be doing in your business.
Nobody can do it exactly like you. When it's your business there's always a different level of attention to details.
Have a platform where you can tell people about what you're good at.
Marketing is believing that what you have to offer the world is good and being willing to tell people that.
Build your social media following. Be exceptionally present in social media.
Be consistent with social media and put out content that resonates with people.
If you want your business to grow, focus on the bigger work. You don't have to do everything from A to Z. If you keep yourself doing the busy work then you can't do the big work.
You don't have to know all the things in your industry, you just need to know a little bit more than the people asking you.
You can make money from the knowledge you have in your head and your years of experience. Create a tutorial, an ebook, a video or a webinar teaching people what you know.
They will pay for convenience and organized material rather than sitting down and spending hours searching for free content.
If you're known for everything, you're known for nothing. Pick one thing to start with that you're passionate about.
Resources Mentioned
Hobbyist To Entrepreneur Starter Pack
Contact Links
Gift Biz Resources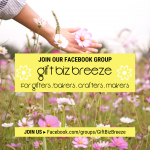 If you found value in this podcast, make sure to subscribe and leave a review in Apple Podcasts or Google Podcasts. That helps us spread the word to more makers just like you.
Thanks! Sue