120 – The Five C's You Need to Know About Small Business Loans with Katie Wiswald of Highland Park Bank and Trust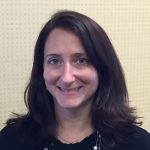 Katie Wiswald is a commercial and consumer lender at Highland Park Bank & Trust, a Wintrust Community Bank.
Katie has spent the last 15 years in Highland Park focusing on community lending and serving the needs of local businesses and residents.
She has previously served on the board of the Highland Park Chamber of Commerce as Assistant Vice President and is currently the chairman of the task force for the Ravinia Business District (TIF) Advisory as well as an advisory member for the Ravinia District SSA.
As a lender she is focused on learning about her customer's businesses, identifying their needs, and working with them to provide the best financing options to meet their goals. From equipment purchases, to working capital lines, to real estate loans, she enjoys helping her customers achieve their financial goals so that they can focus on their business and the clients that they serve.
The 5 C's of Credit
Overview of the 5 C's of Credit [5:47]
Cash Flow [15:16]
Collateral [18:35]
Credit & Character [20:41]
Capitol [23:27]
Conditions [27:16]
Small Business Loans Insights
Why Katie chose the financial industry as a career. [4:19]
Info to cover when starting a discussion with a lender. [5:14]
Overview of small business loans for a new business. [6:40], [13:41]
A cash flow discussion for the new business owner. [8:24]
Additional value of your lender. [11:11]
Two structures for a small business loan. [17:07]
The importance of viewing your credit reports. [22:29]
Talking with a lender. What you can expect and need to provide. [29:17]
The importance of a formal accounting program. [31:50]
Resources
Recommended Reading and Listening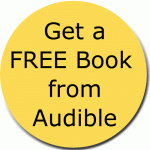 Contact Links
If you found value in this podcast, make sure to subscribe and leave a review in Apple Podcasts or Google Podcasts. That helps us spread the word to more makers just like you. Thanks! Sue