028 – Twitter Step by Step for Business with Madalyn Sklar of Twitter Smarter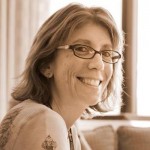 Madalyn is very passionate about one thing: helping her clients generate a massive buzz on social media.
She does this by developing and teaching strategies that work. Her motto is "Work Smarter Not Harder."
Madalyn honed in on Twitter several years ago when she discovered that so many don't understand how to use it. It's her mission to help people get comfortable and take advantage of this powerful platform. Madalyn is the host of the TwitterSmarter podcast and the weekly TwitterSmarter chat that takes place every Thursday at 1pm EST.
Motivational Quote

Twitter for Business
What is the value of of this platform for a business [4:32]
Getting Started
Advice for just starting out [5:46]
First steps to setup and begin [12:59]
@ symbol explained [9:13]
# symbol explained [10:39]
Twitter Insights
Twitter Lists [25:14]
Twitter Chats [20:32]
Twitter Tools
Hootsuite – Manage all your social profiles, promote your brand, generate quality leads, and increase website traffic—all in one place.
TweetChat – A platform which allows users to participate in real-time hashtag conversations.
Training Resources – Gifts from Madalyn
FREE Training on Twitter – Thank you Madalyn!
Twitter Smarter Course – The full course, use discount code GiftBiz
Productivity/Lifestyle Tool
Evernote – A cross-platform, freemium app designed for note taking, organizing, and archiving.
Valuable Book
The Success Principles – 10th Anniversary Edition by Jack Canfield
Contact Links
If you found value in this podcast, make sure to subscribe and leave a review in Apple Podcasts or Google Podcasts. That helps us spread the word to more makers just like you. Thanks! Sue