118 – Monetize Thyself™ with Business Wisdom from Nicole Walters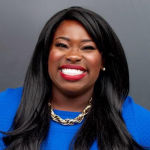 Nicole is an income strategist who works with everyday entrepreneurs by applying corporate strategies to help build their businesses.
She has worked as a client-facing business executive for Fortune 500 companies in both sales and marketing for over ten years.
Everyone from stay-at-home parents to small-business owners can access her affordable and entertaining webinars and private monetization coaching.
Using her trademarked Pitch & Pray

method, Nicole helps her clients embrace the Monetize Thyself

mindset and realize their brand's fiscal goals.
"I specialize in income makeovers – meaning I help aspiring entrepreneurs gain the clarity and confidence they need to move forward with turning their passion into profits. If you want your side project or hobby to transform into a full-time earning opportunity, I can help you earn the income you deserve."
Nicole's Story
Nicole calls her start in life the true American story [6:01]
What she learned from livestreaming on Periscope [8:06]
Hear how Nicole quit her corporate job live on Periscope [8:32]
Growing to a 7-figure business in 18 months [10:11]
Depending on her faith as the foundation [14:48]
Candle Flickering Moments
What if what you're planning doesn't work out? [24:01]
Business is only one part of who you are [26:59]
Business Building Insights
How to know if it's time to quit your 9-5 [12:15]
The first steps to monetize your own business [16:14]
Finding value in your corporate job that will help with your new biz later [16:00]
Start up costs and the answer if you have a limited income [17:57]
Find the experts who can get your job done faster and right the first time [18:50]
Different worlds – the entrepreneur vs corporate careers [28:45]
Get support from people several steps ahead of you [37:01]
Are you working toward something you really want? [38:05]
Family first and the Gary Vaynerchuk comparison [38:38 ]
Recommended Resources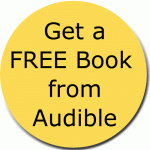 Outsourcing to prevent bottlenecks[ 31:32]
Fiverr – Freelance services for the lean entrepreneur
Upwork – Project based professional freelancers
Contact Links
If you found value in this podcast, make sure to subscribe and leave a review in Apple Podcasts or Google Podcasts. That helps us spread the word to more makers just like you. Thanks! Sue