084 – Customer Solutions Prove Profitable with Derek Thielke of Northwoods Cheese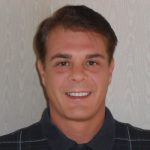 Derek is the President and majority owner of Northwoods Cheese Co, which was started by Randy Krause, Henry Zwicky, and Derek almost 15 years ago.
Their mission is twofold; to provide Superior Products, and Excellent Service and Customer Satisfaction.
One way to accomplish this is by partnering with Greenco Industries in Monroe, WI. This allows them to provide meaningful employment opportunities for persons with disabilities.
Northwoods Cheese also offers a full range of products beyond their wide variety of cheeses. To be selected as one of their manufacturers, they must share the same business philosophy. They need to deliver the highest quality of materials, flavor, and packaging.
Their newest venture company is Milk Truck Cheese Co, which provides the Cherky brand of food products. The first product offering under this brand contains aged cheddar cheese, bacon and a hint of jalapeno pepper flavor.
Business Inspiration
A business formed from seeing what NOT to do [4:24]
A wild story about how they got their first customer. Would you be this brave? [6:47]
Candle Flickering Moments
What? We should make money the first year? [17:38]
Producing new products before they were sold. [18:34]
Business Building Insights
Tough talk about being in business for yourself [11:48]
Be in the "solutions" business [14:48]
How participating in an outdoor festival led to a new product idea. [24:34]
Catalogs are a good way to expose customers to other products and service they may not know about. [27:38]
Derek's customer service trick is explained in detail – he tells all! [28:49]
Success Trait
Listen to Derek talk admirably about his dad and the lesson he learned about being a hard worker. [32:58]
Productivity/Lifestyle Tool
ACT! Contact Management Software – Enables small businesses to manage contact information and activity for marketing and customer service.
Recommended Reading and Listening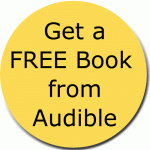 Derek took on the challenge of reading The Bible cover to cover. There are many versions of The Bible on Amazon so I'm not going to link to a specific one here.
Contact Links
If you found value in this podcast, make sure to subscribe and leave a review in Apple Podcasts or Google Podcasts. That helps us spread the word to more makers just like you. Thanks! Sue