052 – Solid Business Advice that Holds True Over Time with Pam Newell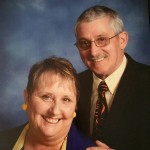 Pam Newell and her husband Tom started their gift basket business in 1979 out of their house. In 1981 they added a retail location and in 1983 a Coffee House & Bakery. They continued to expand to 4 retail locations plus an assembly plant before selling in 2005.
The sale of their business was a calculated step along the way. Pam and Tom have continued to make a big impact on the industry. They own and host the National Gift Basket Rally where hundreds of gift providers unite to learn basics and new techniques, network with peers, and shop for the latest products.
Pam also has been called upon by State Farm Insurance to help new hires learn customer service & customer retention.
"I love what I do and hope to continue for years to come."
Motivational Quote

Business Inspiration
How and why Pam decided to start a gift basket business [5:02]
How Pam and Tom started in the convention and teaching scene [21:22]
Candle Flickering Moments
The impact of 911 [14:11]
Turning a visibility problem into a huge win [18:24]
Business Building Insight
The importance of regular business reviews [12:52]
What should your customer portfolio look like [16:53]
A sweet PR trick [19:45]
The two things new business owners today need to know most [23:44]
The sale of the business – prompted by a customer [29:06]
Success Trait
Pam attributes her love for others … an idea instilled upon her by her grandfather … to be her key to success.
Productivity/Lifestyle Tool
Wunderlist – Organize and share your to-do, work, grocery, movies and household lists
Photo Grid – Combine ordinary photos into photo collages with perfect design layout for Instagram
Valuable Book
 The Purpose Driven Life by Rick Warren
Contact Links
If you found value in this podcast, make sure to subscribe and leave a review in Apple Podcasts or Google Podcasts. That helps us spread the word to more makers just like you. Thanks! Sue