215 – Re-Energize Your Brand and Watch Sales Grow with Eric DeLary of Pasta Mamas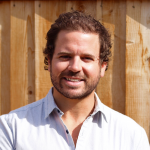 Eric DeLary is the General Manager and managing partner at Pasta Mama's, a small pasta manufacturer in Richland, WA.
The path to where he is today took may turns, from working with Burton Snowboards in Vermont to DC Shoes in California.
Eric's passion has been with iconic brands in niche industries working on projects with Red Bull and Monster Energy. So when the opportunity arose to take control of a local brand with a lot of room to grow, he took it.
Pasta Mama's was originally founded in 1986 by the Santillie family. Through some not-so-typical ups and downs the brand has survived over the years.
It's once again thriving thanks to a refreshed image, revitalized energy and a broader company vision that focuses on their founding principles which are to provide the highest quality gourmet foods possible utilizing only the finest all-natural ingredients.
Business Building Insights
Context brings everything into alignment.
As long as you continue making connections, amazing things will happen.
The trick is to reinvent things. Look at what you have and see how it fits in the marketplace.
Regularly evaluate what you're doing. This will help you identify the next steps to take to move forward.
Listen and communication with your customers.
Notify customers when things are changing. This will be key to retention.
Packaging is critical and one of the most important parts of your brand.
You must figure out how to stand out in the marketplace.
Create a vision board. Start with asking some questions. What's the story you want to tell? What's the imagery you see representing the brand?
There is great value in existing customers. Don't forget them!
Keep exploring. Keep your mind open for opportunities.
Request a Sample of Pasta Mama's Product
If you run a business who could potentially carry the Pasta Mama's line, email info@pastamamas.com to request a sample.
Contact Links
Gift Biz Resources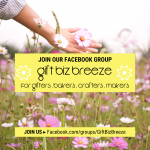 If you found value in this podcast, make sure to subscribe and leave a review in Apple Podcasts or Google Podcasts. That helps us spread the word to more makers just like you.
Thanks! Sue