214 – How to Market TODAY with Veronica Staudt of Vintage Meet Modern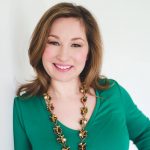 Veronica is the Founder of Vintage Meet Modern. She has over 20 years of experience in the personal styling and shopping industry, specializing in jewelry and accessories.
Her company focuses on helping women look and feel their best by dressing details. The secret sauce is her hand curated collection of designer vintage jewelry that has been sourced from all over the world.
Veronica believes that dressing details set you apart from the rest, to help you look and feel your best every day. No dressing room required. Plus it's fun, empowering, chic, and sustainable, too.
Vintage Meet Modern is a unique business in that it is part collection, part collaboration, and part consulting.
Business Building Insights
Be your own magic. We all have the power to do something special.
You can be successful by doing something truly unique to you.
Something small can set you apart from the rest.
Define your own personal style. It's the little things that can make a difference.
When you look good, you feel good. And when you feel good, you do good.
Be open to asking for people's help. Seek out those who will give you honest feedback.
Sales is more than just selling. It's service, relationship and listening to customers.
To attract customer interest, tell the story of your product.
Think of all the ways your product can serve your customers, there's always a story to tell.
Find ways to improve things and give people a good experience.
Contact Links
Gift Biz Resources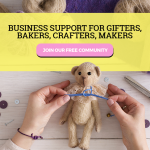 If you found value in this podcast, make sure to subscribe and leave a review in Apple Podcasts or Google Podcasts. That helps us spread the word to more makers just like you.
Thanks! Sue