076 – Actionable Advice with a Southern Living Flair with Eric Rion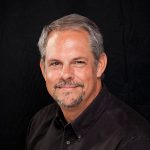 After 28 years of fighting the stress of corporate American business, Eric Rion joined the growing ranks of corporate expatriates and took on the challenges of running a small business. Having acquired Willa's Shortbread from Willa herself back in 2006 along with other family members, the opportunity presented itself for Eric and wife Teresa to take over complete ownership of the company in 2010.
Willa's Shortbread is a family owned and operated bake located just north of Nashville, TN. Specializing in handcrafted shortbread cookies and savory cheese cookies, Willa's currently offers over 20 varieties of their all natural, all butter products. In addition to their own website, Willa's Shortbread is featured in gourmet and specialty shops, in numerous subscription boxes, and private labels both their own and custom recipes for well known companies across the country.
Willa's Shortbread has been featured in numerous publications including Southern Living Magazine, winning their prestigious Best of The South Award in 2015,
and was featured on Unwrapped 2.0 in December 2015.
Business Inspiration
Willa's start [4:52]
Transition of the business to Nashville [6:19]
Candle Flickering Moments
Trying to fit the Willa's Shortbread product into the wrong market [26:11]
Business Building Insights
Advice if you're taking over someone's business [8:33]
Watching pricing and keeping an eye on costs [10:43]
Whole Foods product analysis [13:34]
Adding new flavors and adjusting their niche [16:23]
Blackberry Farms and a surprising tactic to get noticed [18:09]
Savannah Bee and the trick to wholesale markets [23:30]
Overall keys to success [29:14]
All about rebranding through packaging [29:56]
How Willa's Shortbread got into Southern Living and Unwrapped 2.0 [37:13]
How to work with a public relations agency [39:50]
Goals for the future [41:04]

Contact Links
Behind the Scenes of Willa's Shortbread Video
If you found value in this podcast, make sure to subscribe and leave a review in Apple Podcasts or Google Podcasts. That helps us spread the word to more makers just like you. Thanks! Sue