The Secret to a "Smooth Sale" with Elinor Stutz
Listen to the Episode Below
Is your biz set up for success?
Take the Gift Biz Quiz to find out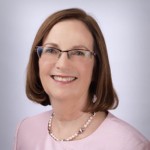 Episode 036 – Elinor Stutz, CEO of Smooth Sale, delivers inspirational keynotes, provides sales training and authored The International Best-Selling book, "Nice Girls DO Get the Sale: Relationship Building That Gets Results". Community service led to the writing of her second best-selling book, "HIRED!"
CEO World Magazine named Stutz as one of "The brightest sales minds to follow on Twitter." She was featured on the cover of the March 2015 Sales and Service Excellence e-Magazine and NowISeeIt named Elinor with the Smooth Sale Blog as one of the "Top 100 Most Innovative Sales Bloggers." Stutz consults and speaks worldwide.
Motivational Quote

A Candle Flickering Moment
Overcoming and being successful in a male-dominated sales world [4:18]
Business Inspiration
The right way to approach sales [7:20]
Cold calling in today's environment [8:44]
3 Actionable Steps to increase sales [22:01]
What to do if something doesn't go as planned [25:48]
Success Trait
Observation and the ability to learn from other's errors and strategies regardless of the outcome
Productivity/Lifestyle Tool
The Twitter App on her phone because it allows her to check for new followers quickly
Valuable Book
Think and Grow Rich by Napoleon Hill
Nice Girls DO Get the Sale: Relationship Building that Gets Results by Elinor Stutz
HIRED!: How to Use Sales Techniques to Sell Yourself On Interviews by Elinor Stutz
Contact Links
Website
Facebook
Twitter
LinkedIn
YouTube
Google+
Smooth Sale Blog
Mobile Phone – 408-209-0550
If you found value in this podcast, make sure to subscribe and leave a review in Apple Podcasts or Google Podcasts. That helps us spread the word to more makers just like you. Thanks! Sue