310 – Are Press Releases Still Relevant and How Can they Help your Handmade Biz? with Mickie Kennedy of eReleases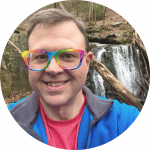 With all the changes in news media over the years, you might wonder … are press releases still relevant? In this episode, we talk all about press releases and how you can use them for your handmade business.
Mickie is an expert at helping small businesses, authors, and startups increase their visibility and credibility.
He founded eReleases 22 years ago after realizing that small businesses desperately needed a press release service they can afford. One that gives them access to the media and to a national newswire – all with a personal touch.
Mickie lives in Baltimore County with his family and two feuding cats. He enjoys British science fiction and acknowledges an unhealthy addiction to diet soda.
He holds an MFA in Creative Writing with an emphasis in Poetry and still writes poetry most Monday nights (virtually) with a group of fellow misfits in Maryland.
HOW TO GET PRESS FOR YOUR BUSINESS
Start with local then grow from there:

Start small for free by doing it yourself and approaching local media. You don't even need a finished press release. For local media, it's just the idea or seed of a story that you're pitching to them through email.
The biggest identifier that the media will turn your release into a feature article is having a  unique or original story their readers will resonate with.
Once you're comfortable pitching a feature, try expanding beyond local. Reach out to publications you feel you stand a good chance at getting.
Tune in to get all the details!

How to promote:

You want to be really good at analyzing your industry. What is it that they're talking about? What is it that they're not talking about?
Provide a media contact – a person's name and telephone number. The last thing a journalist under deadline wants is to try to get a response through email. Make sure they have a phone number they can call and escalate.
If you're bootstrapping, save your press releases for the most newsworthy thing because you may only have a budget of doing two or three a year.

What your press release or feature should include:

Provide a hook. Step up your game, amp up your writing, and try to present something that's captivating and interesting.
Include something that feels newsworthy. Something the media would be receptive to turning into an article or story and share with their readers.
Images are powerful because the media loves them. An image will convey a lot as to what you're about and what it is you make and you're trying to promote.
One of the most important elements is the headline. You have to be relevant and have some context when you do your headline. The opening paragraph specifically the opening sentence is extremely important.
A quote is a really great way to amp up your writing. Have something being said in a way that can't be paraphrased and can generally be very powerful or emotionally moving or sometimes controversial.

Don't forget to prepare your website for new traffic:

Have valuable content that you can put on your website. Have a newsroom or an about us section. It is a way in which the search engines can find you because of keywords.

Tune in to the full conversation to get even more tips & tricks!
Resources Mentioned
Mickie's Contact Links
Website | Facebook | Instagram | Twitter| Linkedin
---
Join Our FREE Gift Biz Breeze Facebook Community
Become a Member of Gift Biz Breeze
If you found value in this podcast, make sure to subscribe so you automatically get the next episode downloaded for your convenience. Click on your preferred platform below to get started.
Also, if you'd like to do me a huge favor – please leave a review. It helps other creators like you find the show and build their businesses too. You can do so right here: Rate This Podcast
Apple Podcasts | Google Podcasts | Spotify
Thank you so much! Sue
Know someone who needs to hear this episode?
Click a button below to share it!