098 – A Passion for Peppers with Alex Ruesing of Lifegarden Farm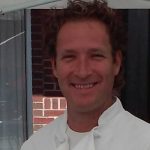 Alex is the owner and farmer of Lifegarden Farm.
He established Lifegarden Farm in 2013 with plans to grow some of the hottest peppers in the world right in the heart of Florida.
History has shown the health benefits of peppers and Alex wants to share them with all of us. Lifegarden Farm's team nurtures these peppers with love and good intention and pays strict attention to detail in the natural growth and feeding of their crops.
Today, just three years later, they have created a variety of products including over ten specialty handpicked peppers, pepper powder, specialty salts, and pepper tincture.
Alex lives in Lakeland, FL with his four children, Isaac, Allanya, Azlan, and Amelia.
The Lifegarden Farm Story
Alex speaks of the integrity of his product. [5:22]
Alex's passion came from a series of travels. [6:55]
How and why did Alex choose hot peppers? [8:34]
The opportunity he saw due to the abundance in nature. [12:36]
Candle Flickering Moments
His precious peppers were not selling when he tested them at the farmer's market! [14:29]
What he did to turn this problem around. [15:44]
Business Building Insights
Can you speak with this much passion about your product? Alex describes his product. [16:50]
The love for a farmer's market. [19:07]
A health lesson on the value of peppers. [23:52]
Miraculous feedback from two customers. [28:37]
Success Trait
Determination to service as a role model and provide for his family. And confidence. To say "I can" and find a way in every circumstance. [32:10]
Productivity/Lifestyle Tool
Taking 10-15 minutes each morning for "centering time". [34:16]
Recommended Reading and Listening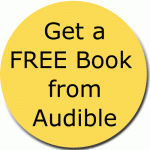 Click the button to the left to get a FREE audio book on me!
How to Keep Well and Live Long by T.B. Terry
Contact Links
If you found value in this podcast, make sure to subscribe and leave a review in Apple Podcasts or Google Podcasts. That helps us spread the word to more makers just like you. Thanks! Sue