227 – Digging Deep When in Survival Mode with ReeJade Richmond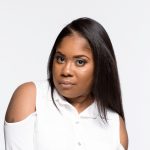 When women are finally ready to put on their Big Girl Business Panties and protect their business assets, there is only one woman in the world they can call. Her name is ReeJade Richmond.
An acclaimed business and legal strategist, ReeJade is empowering women to embrace their true power bossness, turning their businesses into empires. By taking the complexity out of the legal side of business, with ReeJade, clients soon realize that the epic ideas and extraordinary skills in their heads and hands today will be worth multi millions in their bank accounts tomorrow.
From rock-solid business structures to impenetrable contracts, she shows them how to get legal, legit and profitable.
Business Building Insights
Don't let the curve balls deter you from what you really want to do.
Move forward despite your circumstances because that's the only way to achieve your goals.
Entrepreneurship forces you to change your mindset because only you can work through these issues.
Your innovative ideas are some of the biggest assets you own and therefore, you must protect these properly.
Utilize non-disclosure agreements so people don't copy your idea or your unique product.
Non-disclosure agreements should be in place before your idea goes public or you share your idea during its development stage.
Focus groups are a great way to get feedback on your product. You'll learn valuable information from a customer or user perspective.
Make sure you separate your personal assets from business assets through a Limited Liability Company (LLC) business structure.
Resources Mentioned
Crush It by Gary Vaynerchuk
The Magic of Thinking Big by David J. Schwartz
DocuSign – Capture electronic signatures
Hello Sign – Capture electronic signatures
Adobe Sign (Echo Sign) – Capture electronic signatures
Contact Links
Gift Biz Resources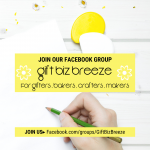 If you found value in this podcast, make sure to subscribe and leave a review in Apple Podcasts or Google Podcasts. That helps us spread the word to more makers just like you.
Thanks! Sue