113 – Homebased Biz vs. Summer Break with Robin Walker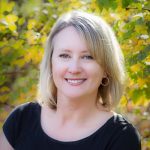 Robin Walker, a former elementary school teacher, has been building businesses from home for the last 14 years.
She owns and runs Zainey and Zoe which offers made to order cheer bows through their website and on Etsy.
Robin also connects and supports women business owners through her Women's Business Workshop.
She is the author of the Summer Survival Guide for Work at Home Moms and this past March, hosted a 2 day conference for women business owners looking to grow their businesses.
Robin's Story
Being a teacher and why she made a pivot [3:15]
Zannie & Zoe and her other businesses [4:25]
Robin's focus on supporting women business owners [5:40]
Women's Business Workshop
How she identified the need "Summer Mom" issue [16:17]
When to start the summer plan [17:42]
The trick with a special activity a week [18:55]
The importance of buy in [19:35]
Candle Flickering Moments
With a limited amount to invest at startup, where do you begin? [7:16]
Business Building Insights
The first big idea. Where do you begin? [6:22]
Live events and interaction with others is the start of learning [7:47]
SCORE [9:33]
How to fight overwhelm [10:00]
List management and prioritization [11:47]
Success Trait
Robin's strengths are being a good communicator and connecting people together [26:55]
Productivity/Lifestyle Tool
Google Drive – Get access to files anywhere through secure cloud storage and file backup for your photos, videos, files and more
Recommended Reading and Listening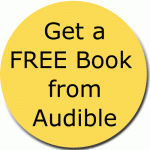 Yes, Your Teen is Crazy! with Michael J. Bradley
Robin's Resources for You
Free Printable – Work at Home Mom's Summer Activity List for Kids
Summer Cheat Sheets – A weekly activity and meal plan for kids that arrives in your inbox all summer.
Contact Links
If you found value in this podcast, make sure to subscribe and leave a review in Apple Podcasts or Google Podcasts. That helps us spread the word to more makers just like you. Thanks! Sue