114 – Product Stories for the Win with Carmi Plaut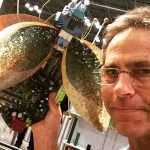 Carmi has years of experience designing gift and home decor for retailer, big box, and global distributors worldwide. He learned naturally that having product stories attached to his gift designs results in big business.
He is the Co-Founder and Creative Director of Smashup Studio, a cutting edge design studio. They specialize in marketing original re-purposed Gifts and Home Accessories and are involved in all aspects of design, startup, manufacturing and marketing.
Carmi newest venture is taking recycled motherboards and turning them into home decor and art sculptures. He calls them Computer Bugs to love!
The Gift Industry
What brought Carmi into the gift industry [4:09]
Discovering the art of buying and selling [4:49]
The story of The Prosperity Tree [5:33]
Pivoting to the design side of the gift industry [8:40]
Collaboration with Make A Wish Foundation [10:36]
The value of product stories – Good Luck Golf Ball [11:10]
The value of product stories – Silver Pine Cone Story [11:35]
Enter the latest product – computer bugs [20:38]
Candle Flickering Moments
Keeping a relationship going after a major mix up for Marshall Fields [14:07]
Business Building Insights
The value of chance encounters and connections [6:46]
Finding the niche for Prosperity Tree International [8:01]
The power of stories [9:58]
The bigger view on being copied [16:56]
How to get your product concept to reality [25:04]
A conversation on prototypes [28:30]
It's important to get feedback right from the beginning [30:40]
Backing up your new product with inventory [31:53]
About taking risks [34:08]
Success Trait
Relationships are key. Carmi values creating and building strong connections with his manufacturers and customers [35:28]
Productivity/Lifestyle Tool
Being an international business, Carmi relies heavily on his computer and iphone. [38:14]
Recommended Reading and Listening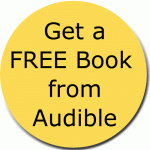 Siddhartha by Hermann Hesse
Contact Links
If you found value in this podcast, make sure to subscribe and leave a review in Apple Podcasts or Google Podcasts. That helps us spread the word to more makers just like you. Thanks! Sue