115 – Arts are "The Way" to Healing and Passion with Rae Luskin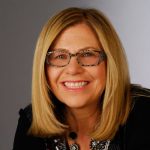 Rae uses creative expression to nurture self-worth, resilience, healing and social change. She found her passion after overcoming some serious life events and now makes it her mission to assist others.
She helps both individuals and organizations create powerful visions that transform their lives. This is achieved by building a problem solving culture and fostering growth and change through her Creative Visioning Training.
Rae is the author of Art from My Heart and the award winning book Creative Activist: Make the World Better, One Person, One Action at a Time.
Rae's Story
How the idea of art for healing all began [5:20]
Trouble with grandfather [5:49]
Feedback from a college professor reinforced Rae's negative beliefs [6:24]
Trying different options and learning about somatic response [7:41]
Art and service saved her life [8:44]
The Winning Adventure [16:12]
Rae's Life Insights
Facts of sexual abuse in our society [8:59]
Finding the courage to tell her story [12:04]
Focus on others – the superhero dance [12:25]
Helping people discover their passion [16:39]
The science behind good motives [21:08]
Looking at problems from a difference perspective [25:53]
Steps to start finding your true passion [28:10]
Success Trait
Gratitude – Vision – Ritual [29:58]
Productivity/Lifestyle Tool
Basecamp – Project management and team communication software
Recommended Reading and Listening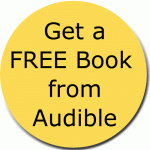 The Artist's Way by Jeremy P. Tarcher
The Art of Possibility by Rosamund Stone Zander and Benjamin Zander
The Creative Activist by Rae Luskin
Contact Links
If you found value in this podcast, make sure to subscribe and leave a review in Apple Podcasts or Google Podcasts. That helps us spread the word to more makers just like you. Thanks! Sue