116 – Living the Tuscan Dream with Pam Mercer of Tuscany Tours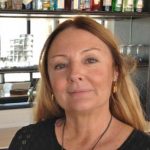 Tuscany Tours is a small business owned and operated by Pam Mercer and her husband, Sam Hilt. They work and live in a small hilltop town near Siena, Italy.
It all started with a trip from California to Tuscany just over 25 years ago. Little did they know that this experience would change their thinking and change their lives.
Their first official Tuscany tour was in 1997 and they've been growing ever since.
Pam calls it a privilege to receive travelers and share the beautiful countries of Italy and France. In groups of no more than 16, she connects her travelers to local places and people, tastes and traditions.
Pam calls it magical and I can see why!
Pam and Sam's Story
The trip that started it all [5:27]
There wasn't going to be an excuse to put it off [8:02]
Making the big move to Tuscany [9:23]
A peek into the culture … you'll feel like you're there listening to the bells calling for mass! [10:50]
The mission of Tuscany Tours [12:26]
Candle Flickering Moments
Working through problems with travelers and the way to look at mistakes [27:28]
A story of when things didn't go so well and how Pam dealt with it [30:44]
Should you let a customer know there is a problem? Sometimes yes! [33:06]
Business Building Insights
Choose your url wisely [9:49]
Make your business different from others. Tuscany Tours isn't your standard tour biz [14:47]
The importance of staying true to your core business [16:40]
How big should you grow your business? [17:53]
The value of Facebook Groups for building a community (and more bells!) [21:40]
How to establish trust and credibility on Facebook [26:18]
Why you should qualify your customers [34:01]
Productivity/Lifestyle Tool
Keeping the team structured through specific communication plans [37:00]
Whatsapp – fast, simple and secure messaging and calling for free.
Skype – online communication on desktop and mobile devices.
Asana – team project management.
Recommended Reading and Listening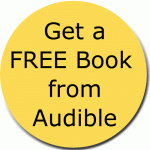 Turning Tuscan by Sam Hilt
Contact Links
If you found value in this podcast, make sure to subscribe and leave a review in Apple Podcasts or Google Podcasts. That helps us spread the word to more makers just like you. Thanks! Sue