094 – SquirrelAway Bird Cafe with Tom Degler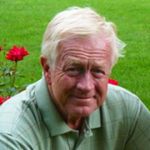 Tom grew up on a farm in central Illinois and had a rewarding career in agricultural sales and marketing.
Upon retirement in 2008 one of his "chores" was to keep the birdfeeder full. This chore lend the way to his retirement avocation of the SquirrelAway Bird Café.
These unique squirrel proof bird feeders are sold through several retail outlets, and also at craft shows, flea markets and online.
Tom enjoys the craft shows and flea markets the most because of the direct contact with those with a squirrel problem.
The SquirrelAway Bird Cafe Story
How the idea was realized. [3:23]
Developing the product – time and design. [5:01]
Why SquirrelAway is unique from other bird feeders [6:37]
A description of Tom's work studio and an important point on production. [10:37]
Getting the word out about SquirrelAway Bird Cafes for the first time. [12:42]
The decision to donate all the profits. [13:07]
Why Tom enjoys craft shows and how it helps his biz. [16:35]
Biz Tip: Videos showing the product in action. [17:42]
A discussion about a retirement lifestyle business. [21:25]
Candle Flickering Moments
As you develop a product, sourcing your materials can be a challenge. [8:54]
Success Trait
See humor in things and staying focused. [24:36]
Productivity/Lifestyle Tool
Balancing retirement with business – a time management talk. [27:25]
Recommended Reading and Listening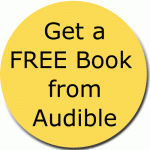 The Undoing Project: A Friendship the Changed our Minds by Tom Lewis
Contact Links
If you found value in this podcast, make sure to subscribe and leave a review in Apple Podcasts or Google Podcasts. That helps us spread the word to more makers just like you. Thanks! Sue