243 – How to Sell Left Over Holiday Products with Alesia Galati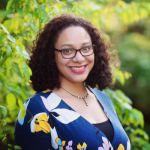 Alesia is an e-commerce business strategist. She helps physical product sellers increase their revenue, improve profit margins and bring home more cash while creating a sustainable business.
After six years in the manufacturing and packaging industry, Alesia's learned a thing or two about how to work with international and domestic vendors, make strategic production plans, analyze trends and utilize marketing strategies.
This is what she brings to assist product-based businesses.
Alesia lives in North Carolina with her fellow nerd husband, two wild boys and a rescue dog. She loves all things savory – cue the lasagna and glass of Cab.
Business Building Insights
As a business owner, you must watch your numbers. See where dollars are being tied up in inventory, how actions affect the bottom line and keep your overall costs in check.
Have a plan for safety stock during the holidays. You don't want to miss out on sales growth because you don't have the materials or product to sell.
A strategy to consider is bundling your products during and after the holidays. That way you can quickly sell consumable or holiday themed products and turn product into usable cash.
Your email list is the key to push those bundle sales because customers will feel it's an exclusive deal for them.
See what the numbers indicate as you prepare for the following year.
No mistake is a mistake if you learn from it.
Resources Mentioned
Contact Links
If you found value in this podcast, make sure to subscribe so you automatically get the next episode downloaded for your convenience. Also, if you'd like to do me a huge favor, please leave a review. That helps other creators like you find the show and build their businesses too.
Thanks so much! Sue