244 – What If Your Product Category is Already Taken with Sam Holmes of Holmes Sweet Home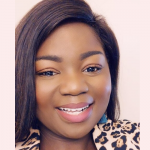 Holmes Sweet Home is a confections company that crafts gourmet nut brittles and caramel sauces.
Sam started experimenting with sugar cooking in her 5th grade science class. Enamored by how simple table sugar can be transformed into so many treats, she continued to hone her skills over the next 25 years.
After leading sales teams in a Fortune 1000 company, she combined what she learned in Corporate America with lessons gleaned at her grandmother's hip to create a very special business.
Today you can find Holmes Sweet Home products in bakeries, coffee shops, candy stores, specialty gift stores and coming soon, wineries!
Business Building Insights
In entrepreneurial life there are myriad of opportunities that come your way. Focus on what's going well despite the challenges.
Explore ideas and let them unfold as you create your business.
Never structure your business as a hobby. Take steps to make sure it will have longevity and room to grow.
Believe in your product and identify what way(s) it's different and better than others in the same category. Then you'll always have a market for what you offer.
At farmer's markets or trade shows, be approachable so people want to talk to you about your product.
Taking steps to followup after product delivery allows you to confirm satisfaction and get invaluable feedback that will turn first-timers into long term customers.
Resources Mentioned
Contact Links
Join our FREE Gift Biz Breeze Facebook Community
Become a Member of Gift Biz Breeze
If you found value in this podcast, make sure to subscribe so you automatically get the next episode downloaded for your convenience. Also, if you'd like to do me a huge favor, please leave a review. That helps other creators like you find the show and build their businesses too.
Thank so much! Sue