101 – The Story Behind Brownie Brittle™ with Sheila Mains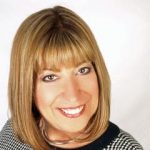 Sheila was laid off from her corporate job in 1992. So at the age of 42 she decided it was time to do what she loved – baking.
Sheila took a treasured family recipe for brownies and launched a little brownie business.
There were many ups and downs over the years, and it wasn't until 2011 that all the hard work and sacrifices began to pay off.
That was when she created a product called Brownie Brittle.
By the end of that year, they had approximately 200,000 bags of Brownie Brittle on store shelves. Today they have over 30 million bags in stores nationwide as well as internationally.
The Brownie Brittle Story
First … a brownie business after being laid off from her corporate job. [4:54]
The Brownie Brittle

idea was realized. [5:43]
The decision to focus solely on Brownie Brittle

[7:01]
Sheila shares some financial stats from her big growth year. [16:40]
The cookbook – Butter and Chocolate. [17:48]
Candle Flickering Moments
The struggles of business development and how one major pivot was the answer. [21:17]
Business Building Insights
How Sheila landed the Walt Disney account in her first brownie business. [8:09]
Accepting and working through fulfilling a gigantic order. The next level of production. [11:38]
Getting visibility in box stores and sampling. [15:09]
Advice on getting into box stores. [22:57]
The value of testing your product first in a few stores. [23:48]
Surprise! Sheila found a lot of support from her peers. [25:33]
Success Trait
Being tenacious has helped Sheila drive through all the business development challenges. [26:39]
Productivity/Lifestyle Tool
Sheila divides projects into categories so she can prioritize what's the most important. [28:16]
Recommended Reading and Listening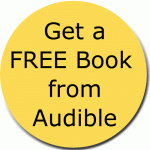 The Secret by Rhonda Byrne
Sheila G's Butter and Chocolate – 101 Creative Sweets and Treats Using Brownie Batter
Contact Links
If you found value in this podcast, make sure to subscribe and leave a review in Apple Podcasts or Google Podcasts. That helps us spread the word to more makers just like you. Thanks! Sue