222 – The Truth About a Business Boss State of Mind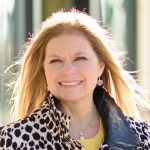 It's time to address your state of mind as a business boss.
So often we talk about the tactical things, like how to run FB ads and how to compose an intriguing subject line to increase your email open rates or how to get the perfect photo for your website from your iphone. But rarely do we address the other business boss stuff such as the emotional challenges involved in running your own business, or how not to let these things hold you back.
I start out by saying, "You already have what it takes." You have the skills, knowledge and resourcefulness to achieve what you've set out to do – what you're been thinking about for a long time and what's in your heart.
The only thing standing in your way is … you! Yep – I get it because it's me too – we each get in our own way ALL THE TIME. Acknowledging this is the first step to dealing with and overcoming the obstacles we put in our way. Listen to the show for more.
Business Building Insights
You need to know both your business purpose and your product purpose right from the start.
One of the biggest stumbling blocks is properly managing your time and doing the right things with the time you have. The Power of Purpose provides the solution.
Stop trying to be perfect because it's impossible and not necessary to still have a successful business.
Charge what you or your product are worth and always pay yourself first.
Success is built on a large mountain of failures.
Every great business is built one small step at a time.
When a plan doesn't work, change the plan, not the goal.
Being yourself is the key to being a successful business boss. There is no need to hide who you are or pretend to be something you're not. Isn't that refreshing?!
Contact Links
Gift Biz Resources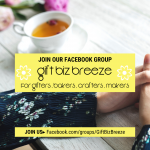 If you found value in this podcast, make sure to subscribe and leave a review in Apple Podcasts or Google Podcasts. That helps us spread the word to more makers just like you.
Thanks! Sue