223 – This is Probably Missing from Your Facebook Strategy with Traci Reuter of Divine Social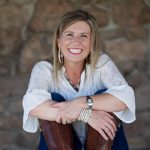 Traci believes that entrepreneurs and businesses can change the world, and her mission is to support them along the way. Today we'll be focusing on what's probably missing in your Facebook strategy. Have I got your attention?
As founder and CEO of Divine Social, Traci helps business owners build and grow their brands so they can focus on providing value to their customers and positively impacting the world.
Along with 25 years of experience in sales and marketing, Traci is blessed with an uncanny ability to take another company's mission, vision, and message, and get it in front of the right people at the right time through authentic marketing.
Traci's superpower is her ability to visualize each client's ideal strategy and then map it out for them in a clean, simple way.
Traci is certified in all things related to Instagram and Facebook Ads (managing nearly $4 million in ad spend), and is a contributing author for the bestseller The Ultimate Guide to Facebook Advertising (3rd edition).
Business Building Insights
If you're building a profitable business, having a mindset to invest in a Facebook strategy and advertising is a good thing. It's not an expense, it's an investment.
The pillars of social advertising: audience growth, engagement, and conversion.
Always think about how you can increase the number of people who are aware of you – who have seen what you do.
As part of your Facebook strategy, show your products through demonstration. Display visually what you're doing.
You'll have more success when you finally ask people to buy from you if you've used the engagement pillar first.
Think of yourself as a leader. You are leading potential clients to where you ultimately want them to go.
People do business with those they know, like, trust and those who are memorable. Paid advertising helps get you remembered.
Before you put money into Facebook ads, do some interest based research.
Resources Mentioned
Cricut – Electronic Cutting Machines used by crafters and makers
7 Habits of Highly Effective People by Steven Covey
Traci's Resources
Contact Links
Gift Biz Resources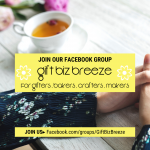 If you found value in this podcast, make sure to subscribe and leave a review in Apple Podcasts or Google Podcasts. That helps us spread the word to more makers just like you.
Thanks! Sue