210 – [On Air Coaching] Retire Into Your Business with Sandy Monroe of Dai Cor Baskets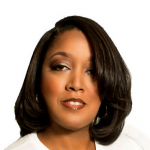 Sandy is the founder of Dai Cor Baskets, a company named after her two sons and created with people in mind. It's a family business that specializes in creating beautiful and unique gift baskets for special occasions.
Sandy takes pride in her ability to customize designs by placing the needs of her customers first. Nothing makes her happier than when the person receiving the gift lights up with joy and excitement because it relates so perfectly to them.
2019 has been declared the year for Sandy to up her business game. She's working full time but wants to start laying the groundwork to set up Dai Cor Baskets as the place she will "retire into." For her that means focusing on building her customer base so it grows into a full time venture.
Business Building Insights
A successful business can be a side hustle for years while you have a full time job elsewhere.
Networking is the best place for a local business to build awareness.
Referrals come by telling people what you do. You must be visible and vocal about your business.
There are a number of ways to take advantage of networking memberships over and above going to in-person meetups.
Turn your back on the negative voice that hinders your business growth. Fear is not your friend.
Contact Links
Gift Biz Resources

If you found value in this podcast, make sure to subscribe and leave a review in Apple Podcasts or Google Podcasts. That helps us spread the word to more makers just like you.
Thanks! Sue