211 – Why Email is Everything to Your Business with Abby Herman of Write Solutions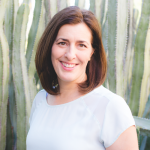 Abby Herman is the owner of Write Solutions, a content marketing agency for business owners who want to gain visibility for their businesses with personalized content strategies and implementation.
She specializes in idea generation and content strategy and delivery so her clients can keep on doing what they love in their businesses.
She also creates courses to help newer business owners DIY their content marketing, because she knows from experience that there's nothing more frustrating than not knowing where to start.
Abby lives in Phoenix with her 16-year-old daughter and three fur-babies.
Business Building Insights
Content includes everything you do to market your business.
Consistency with your content is important. That includes graphic images, and the written adn spoken word. They should be cohesive in style of messaging and vibe of the brand.
An email address is your direct connection to building a relationship with customers.
Talking about the story behind your product makes it personal. In this way people get to know you, feel a connection and want to support your business.
Emails are not only for selling. In fact, promotional messages should only be in about 20% of your communications.
Resource Offer
One Week to Your Welcome Sequence Challenge
Contact Links
Gift Biz Resources

If you found value in this podcast, make sure to subscribe and leave a review in Apple Podcasts or Google Podcasts. That helps us spread the word to more makers just like you.
Thanks! Sue