006 – Running Your Biz while Working Full Time with Deb Condo of Gift Basket Junction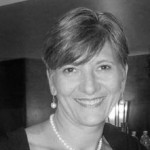 Deb Condo is the Owner of Gift Basket Junction. Her basket designs have won numerous awards nationally, and have been featured in many magazines over the years. In 2013, Deb was one of the first to certify with The Gift Basket Association as a Certified Gift Educator and Certified Gift Designer. She's on the faculty of the National Gift Basket Convention and teaches locally in her community.
Deb is a writer, speaker and expert on all things gifting. She's a contributing author for the gift basket industry book, Fundamentals: A Book of Basic Concepts for Your Gift Basket Business. Her new book, Foundations, The Gift Basket Design Book launched in May (2015).
Deb holds a Master's Degree in Project Management and certificates in Supply Chain Management and Physical Distribution. With her 20 year background in logistics, she educates retail business owners on the ins and outs of transportation (truck, rail and ocean), distribution networks and warehouse operations.
Motivational Quote

A Candle Flickering Moment
The balancing act of running a business while also employed full time was a constant challenge. [10:02]
Business Inspiration
Getting personalized gifts from a friend while she was younger always left her feeling thought of and cared for. The spirit of giving is a part of Deb and one night it all came together as she woke up from a sound sleep and a business was born! [5:33]
Business Growth Insight
Hear what affected Deb's business when she moved from Colorado to Arizona. [12:39]
Success Trait
Determination and staying positive in the face of adversity. [19:07]
Productivity/Lifestyle Tool
Yoga [20:57]
Other Resources Mentioned
BNI – The largest business networking organization in the world. Last year alone, BNI generated 6.6 million referrals resulting in $8.6 billion dollars' worth of business for its members.
LeTip – The world's largest, privately owned, professional business leads organization. Since 1978, LeTip programs have helped over 120,000 members, throughout the United States and Canada, build business success through personal referrals.
Valuable Book
Wild: From Lost to Found on the Pacific Crest Trail by Cheryl Strayed
Foundations – The Gift Basket Book by Deb Condo
Contact Links
If you found value in this podcast, make sure to subscribe and leave a review in Apple Podcasts or Google Podcasts. That helps us spread the word to more makers just like you. Thanks! Sue