103 – Building an Award Winning Caramel Brand with Calley Hastings of Fat Toad Farm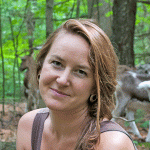 Calley is the owner of Fat Toad Farm located in Brookfield, Vermont. Fat Toad Farm is a family-run business that produces a Traditional Goat's Milk Caramel Sauce. Their award-winning sauces are based on the Mexican confection cajeta, and are meticulously hand-stirred to velvety perfection.
Calley has spent the last nine years mastering the art of goat's milk caramel making, focusing on traditional cooking methods and using a small number of simple, all-natural ingredients.
The result of this process is a rich and creamy, not-too-sweet caramel that delivers an irresistibly complex flavor.
Fat Toad Farm's mouthwatering goat's milk caramel sauces are delicious swirled on top of ice cream, mixed into your morning coffee, paired with your favorite cheese, drizzled on fresh fruit or eaten straight out of the jar with a spoon!
The Fat Toad Farm Story
The idea and development of Fat Toad Farm. [4:12]
What is behind their name. [6:00] [27:12]
Understanding the landscape and lifestyle in Brookfield. [7:47]
A lesson in caramel making. [10:00]
Winning Awards! [20:48]
Candle Flickering Moments
The pros and cons of presenting an entirely new product. [27:53]
Pressure to decrease cook time and add preservatives [28:50]
Business Building Insights
The first phase of a business. [11:00]
Analyzing their product mix why ultimately the dropped goat cheese. [13:25]
Labeling and branding. [16:16]
Reaching out to experts in photography and food safety. [17:02]
Trade show strategy and analysis. [23:33]
Relationships are key. [26:06]
Honoring and committing to an upscale pricing strategy to match their product quality. [29:48]
Success Trait
Uncompromising commitment to product quality and attention to detail. [33:31]
Productivity/Lifestyle Tool
Calley has a serious commitment to quality of life for herself and all their employees. Hear about their 20 minute vacations. [35:50]
Recommended Reading and Listening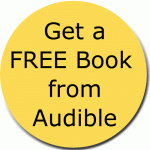 Sprint: How to Solve Big Problems and Test New Ideas in Just Five Days by Jake Knapp, John Zeratesky and Braden Kowitz
Contact Links
If you found value in this podcast, make sure to subscribe and leave a review in Apple Podcasts or Google Podcasts. That helps us spread the word to more makers just like you. Thanks! Sue