104 – Staying True to Your Brand with Ben and Blake from The Village Common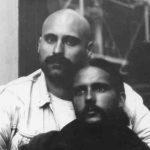 Starting in 1968, Village Common is a dream three generations in the making and spanning over 40 years.
Ben and Blake create handmade, natural apothecary goods, kindled by their family history.
They bring to us this new installment of family traditions blended together and thereby continue the legacy of the Village Common.
Take a look at their website and specifically their Our Story page and you'll land upon an entertaining history lesson of mid 1900 retail.
The Village Common
Previous generations of The Village Common. [5:11]
The evolution of The Village Common. [ 7:12]
How they decided on candles. [9:39]
Candle Flickering Moments
How to finance their dream was the most difficult. [24:06]
Getting the word out about the business while staying true to their vision. [24:34]
Business Building Insights
A description of how Ben and Blake made their product different. [11:38]
Determining the product packaging and branding. [13:41]
Why craft or trade shows are important. [16:42]
Getting started and evolving with trade shows. [18:42]
Booth displays and what to aim for. [20:17]
The key to customer retention. Why they buy from you and how better to serve them. [26:40]
All about being on the Oprah's Favorite Things List. [29:50]
Success Trait
Being a go getter, being motivated and being ambitions. [28:08]
Productivity/Lifestyle Tool
Ben and Blake have found a significant advantage to planning our a full year at a time. [29:45]
Recommended Reading and Listening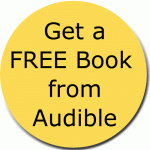 My Life on the Road by Gloria Steinem
Contact Links
If you found value in this podcast, make sure to subscribe and leave a review in Apple Podcasts or Google Podcasts. That helps us spread the word to more makers just like you. Thanks! Sue