105 – A pee-kaboo into New Product Development with Nina of rahababy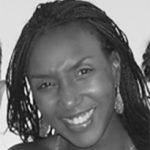 Nina Nsilo-Swai has always had a passion for helping others and spent a decade doing just that in non-profit organizations across New York City.
After moving to the suburbs with her husband and two sons, Nina combined this passion with her entrepreneurial spirit and formed rahababy®. The goal at rahababy is to bring joy to the daily rituals of parenting and make room for "raha" (joy in Swahili) in homes across the country.
Her first product is the pee-kaboo reusable potty training sticker. These stickers help families make potty training easy and fun.
Now, the parents of boys and girls, and parents of typical children and children with special needs, are reaching out to share their potty training success stories after using the pee-kaboo potty sticker.
Potty training has never been this much fun. As Nina says, "Keep calm and potty on."
The rahababy Story
A description of the pee-kaboo product. [4:45]
She figured it out with a little help from a friend. [6:15]
The need Nina's product fulfills. [9:00]
The moment of identification. This is a product that people need! [9:50]
Candle Flickering Moments
Getting product visibility wasn't as easy as she thought. [18:43]
Discounts and promotions are not what works for pee-kaboo. [23:36]
Business Building Insights
Nina's first steps in starting her company. [11:21]
The importance of sharing your idea before the product even exists. [13:20]
Developing company and product names. [15:10]
Think about where your product will be placed. This guides your designing. [17:14]
Meet your customers at their point of pain. For Nina it was chat rooms. [20:19], [24:40]
How to price a product when there is nothing comparable out there. [25:52]
A new idea of Instagram use. [28:35]
The importance of staying synergistic as the product line develops. [29:26]
Success Trait
Stick-to-itiveness [31:23]
Productivity/Lifestyle Tool
Work when you work. Parent when you parent. AND whiteboards. [32:38]
Recommended Reading and Listening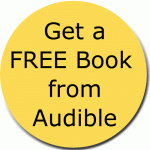 The Dip by Seth Godin
Contact Links
If you found value in this podcast, make sure to subscribe and leave a review in Apple Podcasts or Google Podcasts. That helps us spread the word to more makers just like you. Thanks! Sue